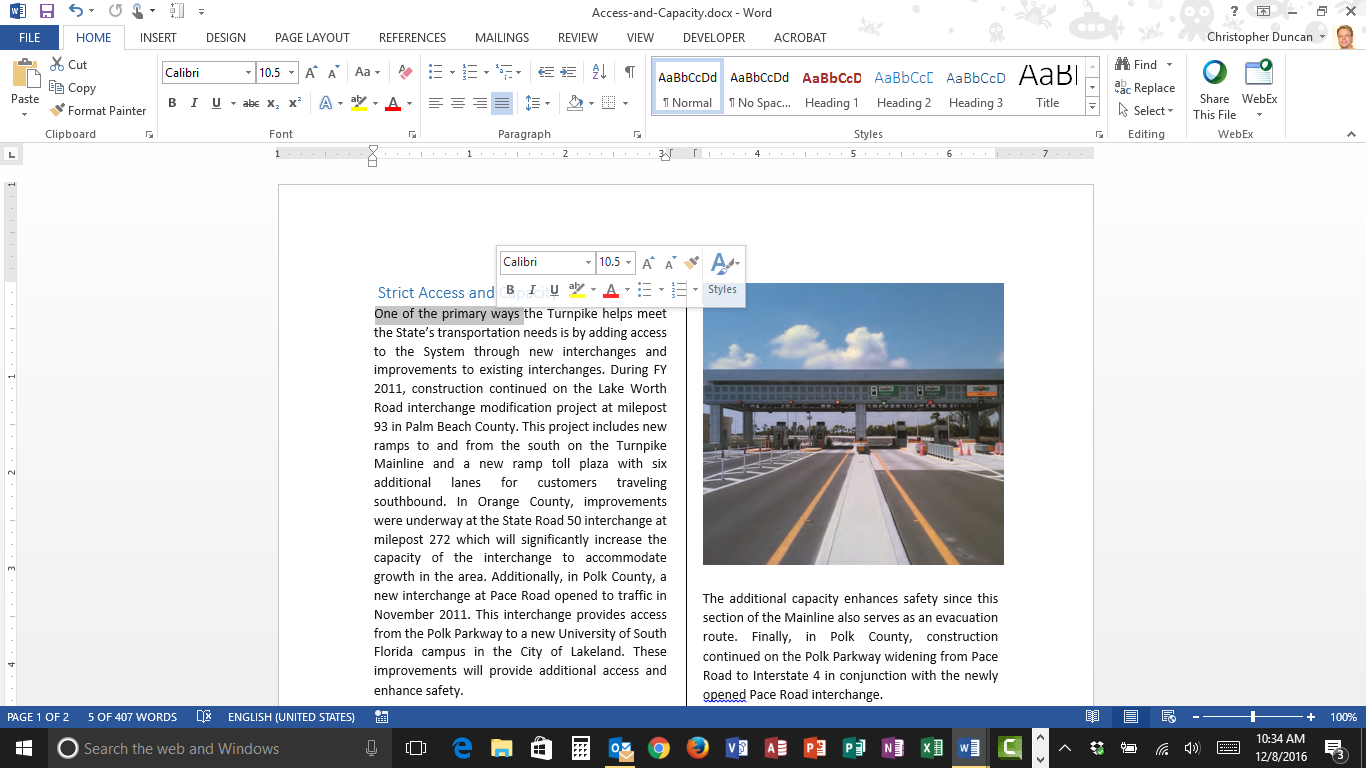 The Mini Toolbar in Microsoft Word is one of those features that you either love or hate. It pops up when you have text selected, and it offers a shortcut to the most common text formatting features in the Home tab of the Ribbon.
Before you turn it off, of course, you want to be certain you don't like it. To see if the Mini Toolbar is active on your installation of Microsoft Word, just select a few words of text and then hover your mouse on top of the selected text. The Mini Toolbar should pop up after a brief pause. For what it's worth, if you move your mouse off the selection and then move it back on top of the text you may lose the Mini Toolbar for this instance. If you follow those steps and you don't see the Mini Toolbar, then it may be turned off. You can reverse the steps in the next section to turn it on, play with it, and then decide if you want to keep it.
Turn off the Mini Toolbar
Click the File tab on the Ribbon.
Click the Options button on the left side of the screen.
Click the General button on the left side of the Word Options window.
Uncheck Show Mini Toolbar on selection.
Click OK.