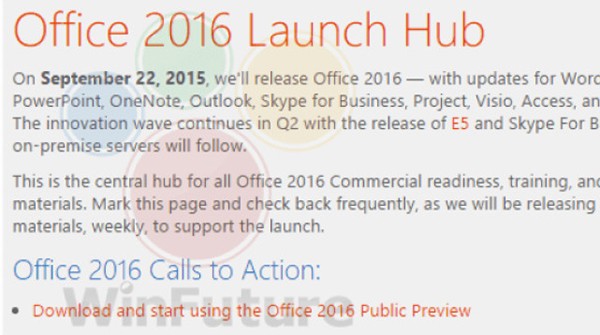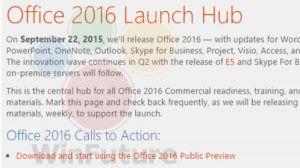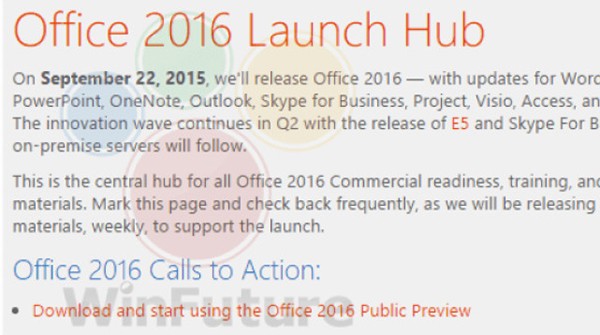 In fact, it is coming sooner than many people expected. Even though Microsoft had already launched Office 2016 for Macintosh earlier this year, some people were expecting the launch of the Windows version to be delayed.
Microsoft seems to be having a lot more success with their Windows 10 rollout, however, and is looking more like Apple as they push out new product after new product.
In a leaked memo to employees, however, the website Neowin reports that Microsoft has decided the big day will be September 22 (2015, of course). The document reportedly asks all Microsoft employees to start using the public preview version of the suite, "and keep track of readiness, training, and marketing material related to the product prior to release on the 22nd of September."
I'm so excited about this news that I'm going to devote my posts this week to the new Office 2016, and what we can expect.
Neowin attributed the leaked memo and image used in this article to a German website called WinFuture.