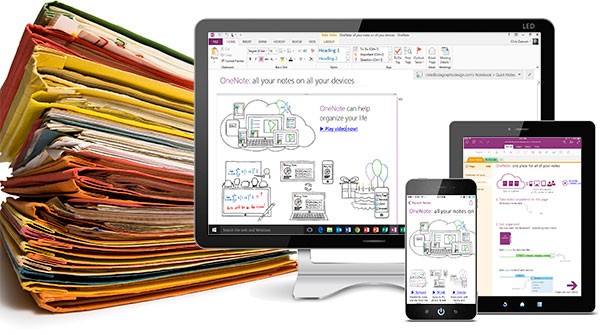 There's a rush to move everything digital, and that includes that notebook you carry around to all of your meetings. Microsoft's digital answer is the powerful program OneNote.
I'm going to admit up front that there is a learning curve to using OneNote. No, that's not true–the program is super easy. It's getting users to drop the pen and pickup the pad or laptop that has been the problem.
You have to get accustomed to using a digital notebook before it can really revolutionize your life. That said, once you go digital, you'll never go back. Some of the benefits of digital notebooks include:
the ability to create meeting notes on one device (like your laptop), and be able to access them from all devices including your phone, pad and desktop computer;
the option to grab screenshots of other documents and take notes directly onto them;
the simplicity of creating to-do lists with check boxes; and
the ability to share your notes with select individuals or your entire team.
If you're ready to get started, just hold down the Windows key on your keyboard and press the letter N. That's it!
Look for more tips in the future, but for right now, start taking notes and try it out for yourself.